How can your organization build and grow engagement and give your teams the best environment to succeed? 9 Drivers of Engagement gives you tips. The starting point is the latest neuroscience research, 20th-century classic management theories, and analysis of two million anonymized answers in the Populum app since 2016.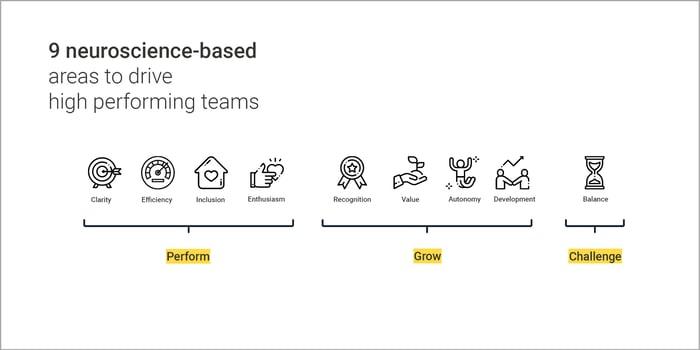 In the guide, you can read about the most important factors for creating successful teams - according to neuroscience, the science of the brain and the nervous system. How team members behave towards each other has a direct effect on the team's overall performance.
You get concrete neuroscience-based tips for how teams can increase their engagement, well-being, and performance.
Read the full guide: