Populum, a Nordic leader in employee surveys, has been named a Gasell 2023 by Dagens industri, the Nordic region's most prominent business newspaper. The criteria to reach the status include strong organic growth, positive operating profit over time, and an overall healthy operation.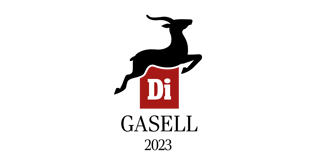 Less than 1 percent of Sweden's companies qualify.
"I want to thank our loyal customers, fantastic employees, and partners who believe in us and are with us on our journey. They have made it possible for us to become a Di Gasell," says Johannes Midtbö, CEO of Populum.
Populum has grown sustainably and profitably with its customers without external risk capital. The surplus has regularly been reinvested in innovation and product development to improve for customers constantly.
"Populum already has over 100,000 users in almost 100 countries. Now we are raising the bar and continuing the journey towards our next milestone: to influence the work life of 1 million employees worldwide positively," concludes Johannes.
About Di Gasell
Since 2000, Dagens industri has celebrated the fastest-growing companies in Sweden's 21 counties. The Gasell companies have made it through the high demands and the eye of the needle that only about a hundred companies in Sweden succeed with! Please read more at gasell.di.se.