Populum, a Nordic leader in employee experience insights, and CatalystOne, an HCM systems provider, have entered a partnership where Populum powers the Empployee Listening module in CatalystOne's human capital management solution.
Using Populum's modern employee survey platform, CatalystOne customers can survey their employees regularly to understand the team's current challenges and opportunities, together act on what generates the most value, and track their progress over time.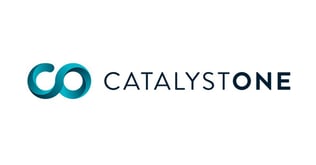 "We are thrilled to partner with such a strong human capital management provider as CatalystOne", Johannes Midtbö, CEO at Populum, says. "The partnership combines both our capabilities across strong HR data management and modern HR analytics and thus delivers synergies for our mutual customers. The partnership will enable organizations to understand their teams, help managers transform into leaders, and empower every employee to be part of the desired change. We all know the saying: 'what gets measured gets done' and with this partnership, it has never been easier for organizations to drive and track progress over time."
The partnership gives all CatalystOne customers the option to add the Employee Listening module to their already existing human capital management system. Customers are given access to the platform and can start to measure their organization's status after a quick set-up with Populum.
Populum's modern employee survey platform benefits the CatalystOne customer's entire organization, from management to individuals:
Senior management quickly understands the progress of the organization's selected focus areas.

HR has insight into the entire organization down to the team level and knows where to provide support at different times.

Leaders rely on true data from their team members to celebrate what works well and plan and implement change efforts together with their team.

Teams understand the team status, and with a transparent process, they take necessary action to improve together with the leader.

Individuals privately track their own process and gain access to recommendations for improvements (please note, the private dashboard is only visible to the individual, no one else has access to it).
The establishment of the partnership is partially financed by the European Regional Development Fund. For more information about the partnership or the Populum modern employee survey platform, please contact us.