Receiving the highest quality score of all ten employee engagement technologies assessed during the evaluation process, Populum, a Nordic leader in employee experience insights, is awarded the multimillion kronor contract with the KTH Royal Institute of Technology (KTH).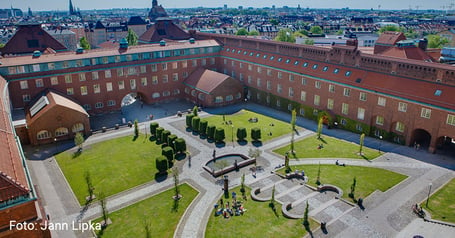 The evaluation ran over one year, and the final decision was based on several factors including the solution's overall quality and fit-for-purpose. The process also included rigorous IT security due diligence to ensure GDPR compliance. The collaboration entails Populum providing KTH's modern employee survey for all 5,000 employees, using its technology platform.
"KTH is a leading technology research and learning university with very high standards," Johannes Midtbö, CEO at Populum, says. "Today, most modern employee engagement solutions come with strong information security procedures and advanced analytics capabilities, including AI. Hence, I am particularly impressed by KTHs decision to prioritize a modern user experience, design, and user-friendliness in their assessment. With many strong competitors participating in the assessment, we are humbled to be awarded this important contract with a true blue-chip organization. As a KTH alumnus, I am extra delighted to collaborate with my former university."
Populum's platform is built for the entire organization to uncover employee insights, understand the employee experience, and know what works well now and where change is needed. The platform lets all employees share their improvement suggestions to entertain a constructive conversation about the organization's strategic priorities. All employees and leaders benefit from different types of insights and recommendations based on the responses from each measurement and combined trends over time.
"We are impressed by the university's strong HR team and look forward to our collaboration," Marcus Edlund, COO at Populum, comments. "It has been a long process and we are ready and excited to start. Our customer success team will first take them through our onboarding process. This includes internal communications about the employee survey, configuring the system according to their requirements, customized design, and running superuser training for main stakeholders. We will continuously monitor and optimize for their needs to ensure a successful implementation."
To learn more about Populum's modern employee survey, please go to populum.io or contact us.